No Grief In Conquering Custom Typing To Save Yourself Precious Time & Money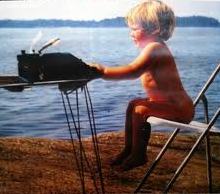 Making money inevitably goes hand in hand with constant saving of unnecessary waste. Here, saving time, money and effort seem to occupy the front seats, isn't it ? This is exactly where mastering Custom Typing, or Touch Typing, might be a handy tool. No, you have nothing to worry about if you have no previous experience with playing the piano. Even if you considered yourself to have two left hands - step-by-step these free to use and download programs offer easy practice, until you become the master of custom typing yourself.
As a home based, or small to medium business owner, you may already know that you do NOT have to do all the various tasks that your business demands all by yourself. This all goes to say that your employees, when you have them, may feel better and save some costly time and money too. So, from texting (sending chats or sms messages) to writing your own master copy - using a keyboard without investing to much thought into the process might surface to become a basic tool for all to master today.
Want to do it the easy way ?
Click here to check some of the best free programs, to use on-line on download to your computer for free.
Sense Lang
Site: http://www.sense-lang.org
Offers multi language practice and tutorial. By the way - beside the obvious programs, they offer tools for the older guys too.
Type Online
Site: http://www.typeonline.co.uk
Here you may find both a structured touch typing course to develop your keyboard skills, and also a free resource to further promote the subject.
Touch Typing
Site: http://touch-typing.org
This is a nice chance to Increase your typing speed virtualy right now ! If you have ever wished to type without the nagging need to look down at your keyboard, Touch Typing Software might be the perfect answer for you. Highly recommended
The Answer May Be Lying Right At Your Fingertips !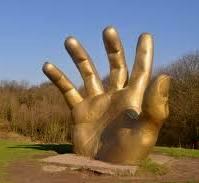 For many decades researchers claim that it is no wonder that we use our fingers, and especially the fingertips, for so many delicate uses. Comprised of numerous nerve endings, the tip of each finger sends a bunch of electrical and chemical data to specific locations in our brain. Now, you may find this phenomena to be an unexpected bonus for practicing touch typing, or custom typing.
Every time you press a button, each time you click a key of the keyboard, simultaneously - a pulse is being sent to the brain. No wonder that touch typing is also considered to be stimulating. Thus, it helps to keep you awake during long hours of work, help improve creativity and generally speaking - it may have a crucial effect on the brain functions.
>> When ready - Click here to discover some other benefits as well >>
Time to make it even easier and add more fun to it ?
This is where you will find the funniest and cool typing games.
>> Check this out and leave your valuable comment - let us know how far you've advanced and how easy was the way 🙂