Keyword Research Done For You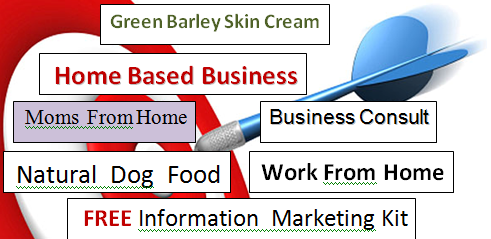 As you may well know, keyword research is one of the ultimate tools that enables to bring even the newest offer and the freshest business right in front of the eyes of your Targeted Customer Traffic.
Yet, although it may have a Tremendous Effect on your business, you may be too occupied, as it is, to perform the keyword research by yourself AND achieve the quality you prefer. This is EXACTLY why we launched this initiative: To provide you with a Fast Service, Reliable and at Reasonable Cost with the home-based and small to medium business owners in mind.
We already have the experience and proven results - why not let them work for you as well ?
What you get when you order your 1-of-3 Targeted Keyword Research ?
1. A $47 detailed SOURCE Report
Containing:
1. The status of the term, or subject, you've provided - in relations to current searches
2. Additional 5-7 new leading keywords (long tail)
3. Every keyword and term with additional parameters of promotion: Organic, Adwords,
Competition, Commerciality
4. For every word & term up to 17 parameters including:
* Number of total daily & monthly searches for these keywords
* Number of estimated DAILY visitors for top page
* Number of current competition pages on the web - local & worldwide too
* Continuity of the trend (is it just a shor term trend or a continuous interest)
* Potential earnings when used as adwords
5. Our recommendations for the best use (how to apply) of these keywords
2. With our $67 ADVANCED Report
You may leverage your business further with the additional:
6. Find out Who are the TOP 10 competitors on your space with these keywords
7. 15 detailed parameters to locate what THEIR websites are still missing that
you can use to bypass to the top
8. Content Leadership details - where to put and receive your Backlinks, Articles, Blogs,
Video & Images, News and more (no less than 12 areas & options are covered !)
Or Choose..
3. Our Top Of Line $97 V.I.P Report
Enabling you to own full cover all bases Complete with BOTH:
** $47 Source Report
AND
** $67 VIP Report:
PLUS (hear this) >> An Additional One-Of-A-Kind FREE Bonus !!
** 2 Months Updates of ALL the Parameters in BOTH Reports **
ALL for only $97
How to use this service fast and simple ? Easy !
>> Click to choose your report >> expect delivery !
V.I.P

Report

ADVANCED

Report

SOURCE

Report

$97

$67

$47
** With our regular service your completed report will be on your desktop in 24 hours or less.
** Yet, if there is any kind of urgency - please, state so (check the box) and we'll treat this ASAP (As Soon As Possible) by bypassing the line and bringing your request to the head of the line.
Have some of your questions unanswered yet ? please refer to our FAQ section or email directly here