How To Choose The Best Mass Email Software – Auto Responder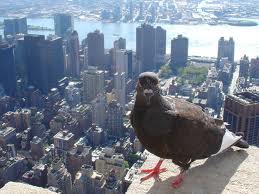 When marketing is on your mind, and especially internet marketing, Auto Responder or Mass Email Software - is one of the tools that will "make it or break it" for you.
What mass email software, or auto responder is all about you may find out here. When you have reached the stage where you have to make the decision of How To Choose ? >> here's what I have to say:
How To Choose The Best Auto Responder Software For YOU ?
There are, already, top of the line services today. As the understanding of the core needs for this service continue to deepen, it is quite reasonable to estimate that we'll see more and more additional providers. As time goes by, we also witness the continuous upgrading in quality and integration – the service "packages". Fortunately, we mostly need to choose between very good options.
One tip you may like to consider, if you are doing your first steps here:
Most services offer a FREE TRIAL period (Email Marketing Gratis). You might use this period to actually make a "wet" trial. That is – make it work for you "for real".
Use whatever they offer in this limited time trial period. This way, you will have first hand feeling, and this may help taking decisions when the time comes (most probably, after running a trial with only a few, you will understand the machination, and develop a "feeling" of your own).
So, what should you check to decide which is best for YOU:
** Software with / without service ?
Are you going to operate the software by yourself, or do you prefer to use a service operated for you by professionals in their fields of expertise ?
** Quality of support
Is there an easy to use FAQ (Frequently Asked Questions) section; How much time is needed to get their response; Are there - Email service, Live chat, filing tickets, direct phone calls; Continuity of service - 24/7/365 ?
** Availability of training
At the level you are & in the mode you prefer -text, video, recorded, live.
** Pricing
Something to remember - Not every free email service will eventually save you money (yet, sometimes this is a very good option). Mainly, you may choose to pay either a fixed price at fixed, known intervals, or pay as you grow. That means, that you start by paying low when you are small and pay more as your mailing lists grow. Some of the services offer only one of these options. Others, actually enable you to choose one from either options.
** Languages
Depending where you wish to send your content to, it might be a good practice to make sure that the software does support the language in demand (for ex. USA and UK English, main dialects of Chinese or Arabic, left-to-right as well as right-to-left, etc.)
** Easy management
This is mainly a matter of how user friendly it is to handling for YOU. Since we are built and operate a bit differently, pay attention to what helps you use it with ease, since more than not - all this mass email software is only a tool to help your main business.
>> Check here to learn who are the TOP players in the Mass Email Software today
>> Have more questions on this matter ? simply add your comment and the answer will appear here shortly