Go Green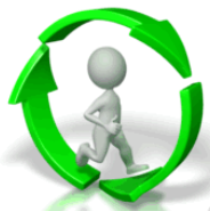 Green today is way beyond the natural color of the moist leaves and the freshly growing grass. Wheter a means to save our planet, or a sensible route to save money and upgrade your income - to Go Green provides a sound basis for any home based business.
Save money by using low energy consuming lead lamps, recycle your water, plastic and paper waste, use recycled and lucrative wrapping paper, lower polluting emitions to lower health hazards for your employees - all provide a unique combination of win-win solutions. Conquer new customer audiences, raise benefits, save money and on the way - feel goood and be healthy !
Did Somebody say Home Based SMB savvy ?
Therefore, quietly and behind the scenes, I am preparing for you new and fascinating info how to use the best and late environmental solutions for your business. Choosing from the multitude of options may enable you to be on the cutting edge, Go Green and leverage this for success.
No more than a moment after it's completion, when the preparation is completed and it has gained the professional credit – it is all uploaded and appears right here.

* Want to be among the first to receive the news ?
Simply fill in your address and the happy news will be delivered right to your e-doorstep.
AND when you have special requests or offers in this area, something you would like to know or discover ? right to me in the comments section (or use my direct mail here) – you have my promise to read and reply personally ASAP.
Yours,